About Machinery Relocations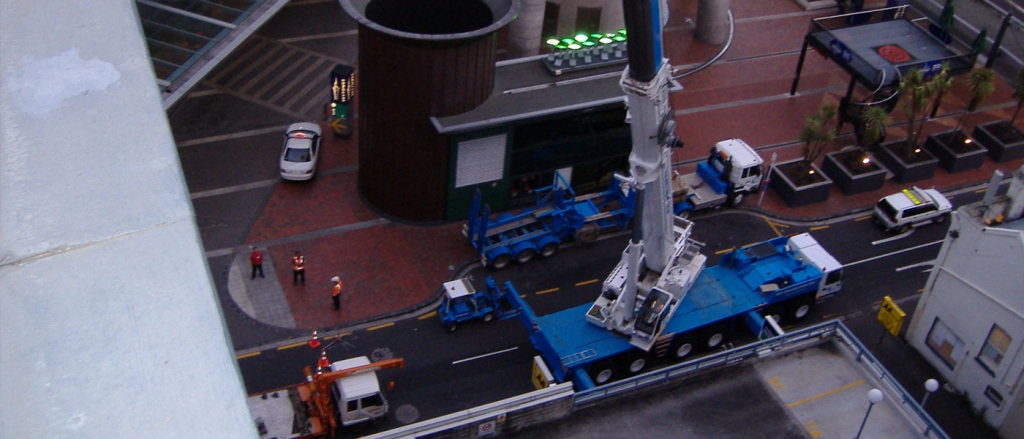 Steve Kelland commenced Machinery Relocations in April 2005. Having significant experience in the transport and engineering industries he had been heavily involved in the machinery moving industry.
Frustrated by the lack of quality service, experience and expertise he formed his own company; to become a leading single source machinery moving service.
The vision is simple – to provide best practice standards of a complete out-source service provider moving machinery, factory plant and equipment, and supplying engineering solutions.
Since inception, the business has grown significantly (with most of our business being referrals from satisfied clients) and grown to a team of 14 permanent, and numerous on call specialists, with continual reinvestment in high quality equipment and training.
Contact us to discuss how we can assist you, and ensure you get the best service possible.
Our Team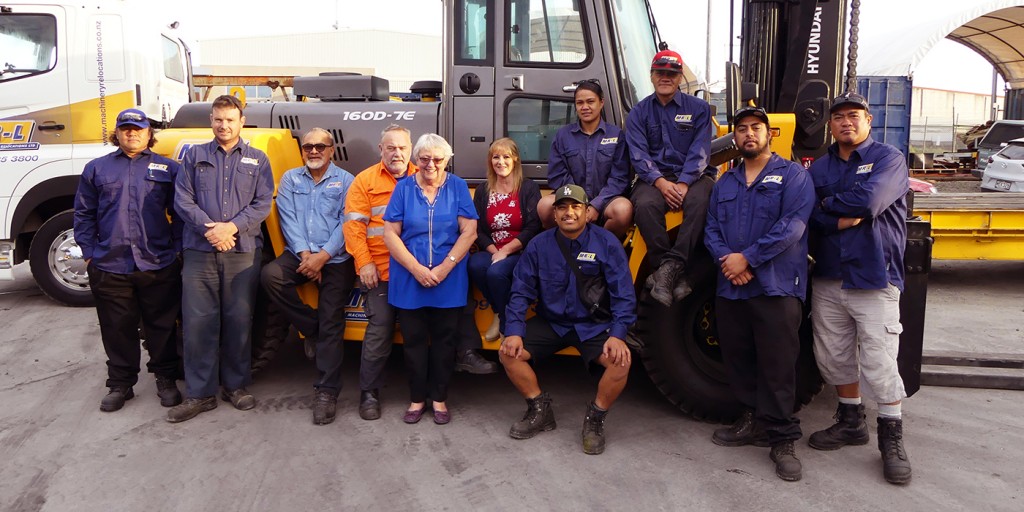 Left to Right – Sonny, James, Taura, Steve, Jessie, Kemilla, Jay, Shayna, Kiri, Sasha, Kara
Sonny Maumaga – Rigger. Sonny started with us in 2019 after almost 20 years with Lucas Machinery.
James Fogarty – Operations Supervisor. James came to us as a truck driver in 2010, had a year away and then came back as operations supervisor in 2017.
Taura Tipene – Supervisor/AP (for container devanning). Taura has a wealth of experience in the industry and takes on the responsibility of training our new team members. He has been with Machinery Relocations for 10 years.
Steve Kelland – Director
Jessie Kelland & Kemilla Hunn – Administration
Jay Rollo – Trainee rigger
Shayna Tipene – Trainee rigger/AP
Kiri Tipene – Truck driver/rigger
Sash Tururariki – Truck driver/trainee rigger
Kara Rollo – Hiab operator/rigger