Forklift hire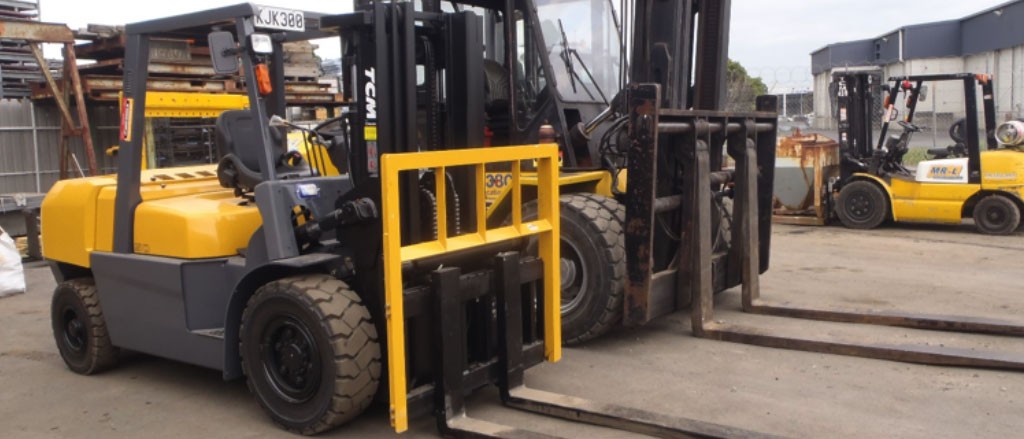 Here at Machinery Relocations we have an extensive range of Forklifts for hire – a Forklift to suit most applications. Our range of Forklifts for hire include – 12 tonne, 7 tonne, 5 tonne, 4.5 tonne, 3 tonne and 1.5 tonne.
All our forklifts can be dry hired or supplied with a qualified operator.
Our Forklifts can be hired either on a hourly basis or for longer periods of time if required.
Our equipment is industry compliant and our operators are appropriately trained and licensed.
TCM FD50T9 Forklift – container compatible
Features of our TCM FD50T9 Forklift include:
Road registered and available for short term hire around Penrose.
Can be transported further afield on our lowloaders.
Container compatible Hoist.
Fitted with a Mitsubishi diesel engine  that complies with worldwide Tier 2 emissions requirements.
Also fitted with an additional catalytic converter for cleaner exhaust emission.
The TCM FD50T9 Forklift is a 5 tonne container compatible Hoist.
The new TCM FD50T9 Forklift comes with the following fork lengths available.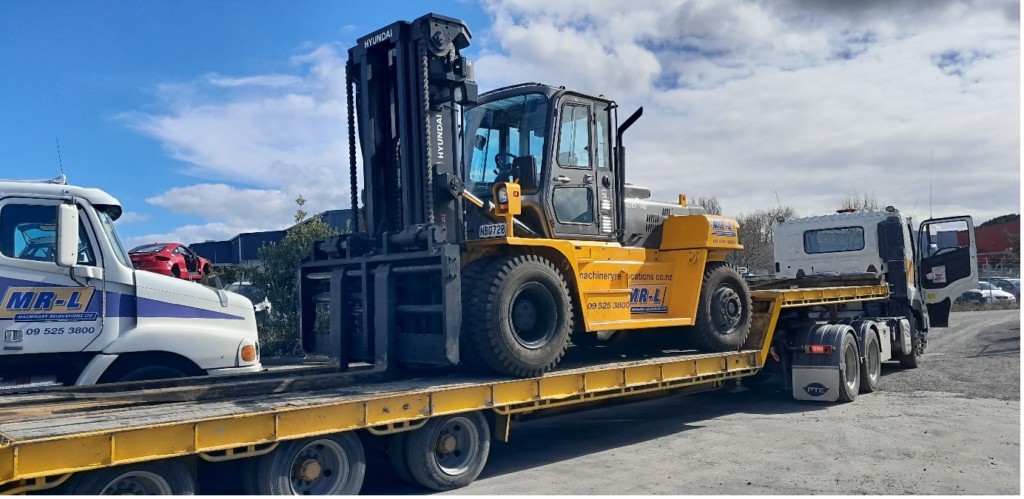 Hyundai 160D-7E
This Forklift has been added to our fleet seen here on our lowloader. It can be easily transported on Auckland motorways because of its low shut height.

Features of our Hyundai 160D-7E Forklift include:
3 Stage Mast. Closed height 3300 mm.
Lifts 14900 Kg at 600 mm centre to 5000 mm.
2440 mm long forks.
Cummins QSB 6.7 Diesel Engine EPA Tier III Compliant.
Available for Short term Hire.