Forklift hire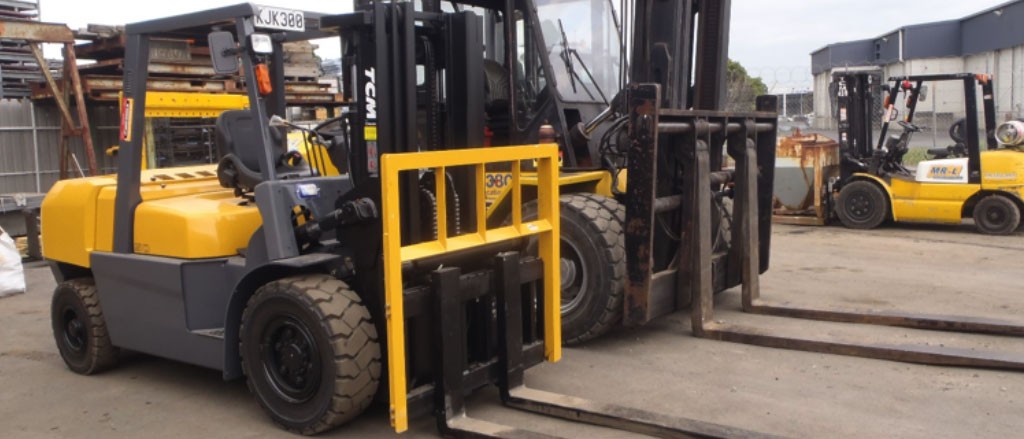 Here at Machinery Relocations we have an extensive range of Forklifts for hire – a Forklift to suit most applications. Our range of Forklifts for hire include – 12 tonne, 7 tonne, 5 tonne, 4.5 tonne, 3 tonne and 1.5 tonne.
All our forklifts can be dry hired or supplied with a qualified operator.
Our Forklifts can be hired either on a hourly basis or for longer periods of time if required.
Our equipment is industry compliant and our operators are appropriately trained and licensed.
TCM FD50T9 Forklift – container compatible
The latest addition to the fleet is a TCM FD50T9 Forklift – this is a 5 tonne container compatible Hoist.
Features of our new TCM FD50T9 Forklift include:
Road registered and available for short term hire around Penrose.
Can be transported further afield on our lowloaders.
Container compatible Hoist.
Fitted with a Mitsubishi diesel engine  that complies with worldwide Tier 2 emissions requirements.
Also fitted with an additional catalytic converter for cleaner exhaust emission.
The new TCM FD50T9 Forklift comes with the following fork lengths available.